WE ARE TAAG GENETICS
TAAG Genetics is a biotechnology company born in 2001. We are building the world's first fully interconnected suite of multiplex molecular diagnostics kits, next generation laboratory services and AI-powered software for taking microorganism detection and identification to the next level.
Our innovative products and services function together with AI-based software platforms that generate high-quality DNA testing solutions in detection, identification and prediction of microorganism behavior.
300+

Collaborators
Working every day to create groundbreaking software and DNA testing solutions
---
7

Laboratories
In 3 countries, fully operative and dedicated to provide products and services
---
400,000+

Samples
Analyzed in our laboratories every month
Our vision
At TAAG Genetics, we provide smart, simple and reliable solutions to complex problems, which respond to the challenges of the ever-changing world. We strongly believe in generating a positive impact in our customers through a dynamic combination of cutting-edge products and services.
We aim to build strong connections in our community by helping to keep productive processes safe and providing critical tools to our healthcare professionals.
Our Values
Quality
We believe in delivering premium products and services, and we have invested heavily in accreditation and quality assurance systems.
Continuous improvement
We strive for an ongoing update of our products and services, through incremental and breakthrough improvements.
R&D
R&D is at the heart of what we do. We believe that investing in scientific research is vital to provide cost-effective and smart solutions.
Customer oriented
We believe in working side by side with our clients to provide not just testing results, but real solutions to their problems.
Innovation
Our team is commited to provide a strong technology base for innovative and superior products and services.
Our customers
TAAG Genetics' impact is global, serving over 300 customers in several countries, and reaching end-users in every single one.
Hundreds of companies have moved from traditional testing to TAAG multiplex PCR systems coupled with our AI software.
Copyright Disclaimer under Section 107 of the Copyright Act 1976, allowance is made for "fair use" for purposes such as comment, news reporting, teaching, scholarship and research. Fair use is a use permitted by copyright statute that might otherwise be infringing.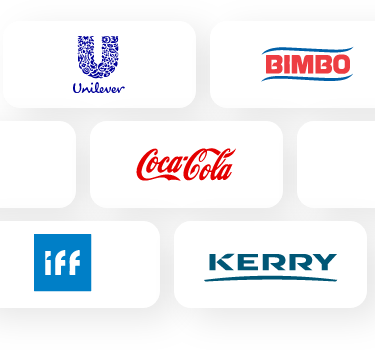 Our laboratories and offices
Santiago
Laboratory: Río Refugio 9641, Pudahuel. Santiago, Chile.
Phone: +56 229.353.216.
Email: contacto_CL@taag-genetics.com
Chicago
3710 Illinois Avenue, Unit A, St. Charles, IL.60174 United States
Phone: (630) 246-7777
Email: contact_US@taag-genetics.com
Mexico City
Av. Coyoacán 1622. Colonia del Valle Sur. CDMX, Mexico.
Phone: +52 55 52.003.250
Email: contacto_MX@taag-genetics.com
Contact us
Let's get in touch so we can work together to find the right solution for your needs